Phong Nha – Ke Bang (Quang Binh province) is rated as one of 238 the worldwide important ecological areas. It is a part of the Asia oldest limestone area, formed from more than 400 million years ago, associated with tectonic cycle and the earth's development history. In 2003, Phong Nha – Ke Bang was recognized as a UNESCO World Heritage – 5th World Heritage of Vietnam.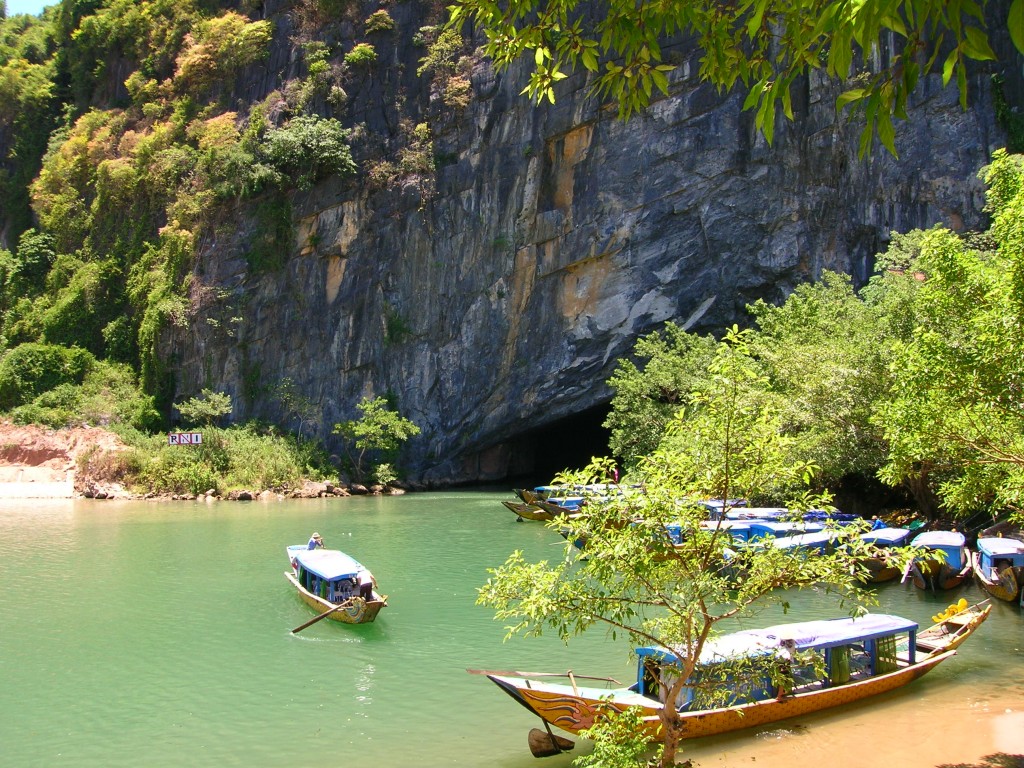 The area of karst in Phong Nha – Ke Bang is about 400 ha. Populations of limestone in Phong Nha – Ke Bang also spread to parts of Kham Muon province – Laos, forming one of the oldest tropical karst as well the largest karst area in the world with the global value features of geomorphology and geology. Phong Nha – Ke Bang left its mark the process of geological changes and the ongoing impacts on the formation of land forms or topography, geomorphology characteristics.
Specially, located on the complex terrain in Phong Nha – Ke Bang is Phong Nha – Ke Bang National Park. This park area is 85.754ha, in which, 94% of the area is primary forest. At this national park, scientists have listed 568 species of plants, 876 species with 113 species of large mammals, 259 species of butterflies, 81 species of reptiles and amphibians, 72 species of fish, 302 species of birds … therein, many plant and animal species are on the list of Vietnam and The world Red Book.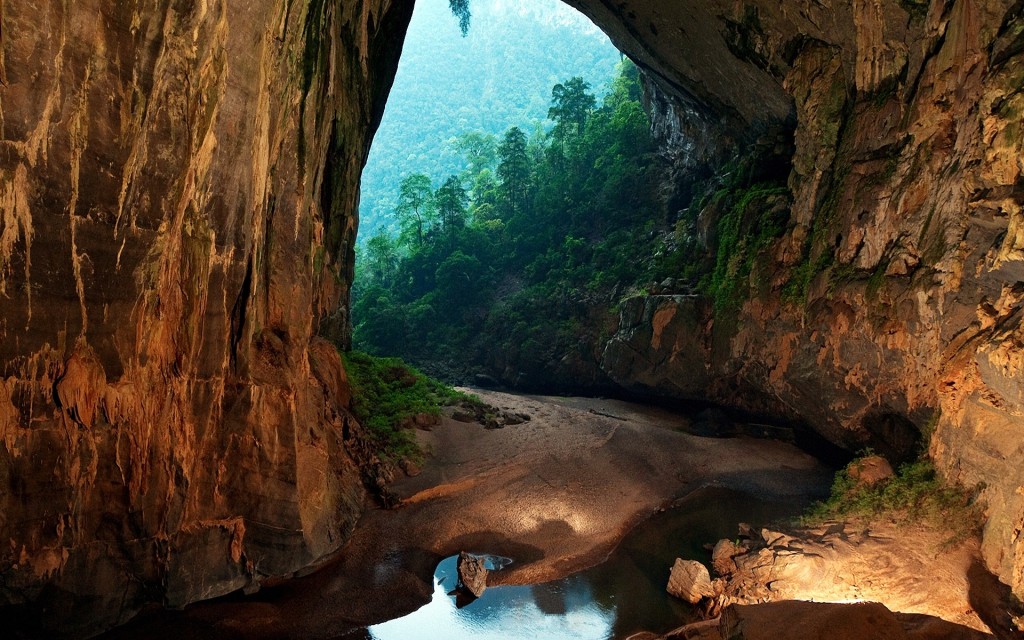 Phong Nha – Ke Bang also includes Phong Nha – Ke Bang cave system with total length of over 200km (the section have been detected), with more than 300 large and small caves. In this year 2014, British Cave Royal Association – BCRA evaluated Phong Nha Ke Bang cave system owns the 4 leading values all over the world: the longest underground river, the widest and highest cave door, the widest and the most beautiful sandy beaches, the most beautiful stalactites.
In the 16th expedition of BCRA and management board of Phong Nha – Ke Bang from 16.3 – 25.4, the group recorded more 39 caves, with a total length of 17 km, bringing the number of surveyed cave upto 200 km. There are 3 new caves with the special meaning : May Cave (1,100 m long, 200 m deep); Vuc Moi Cave (213 m deep) and Lan Cave (1,230m long). One more new exploration, according to National Geographic in Russian version, Son Doong cave (named Mammoth cave by National Geographic) was surpassed many other landscapes to be classified as the most superior adventurous tourist destination in 2014.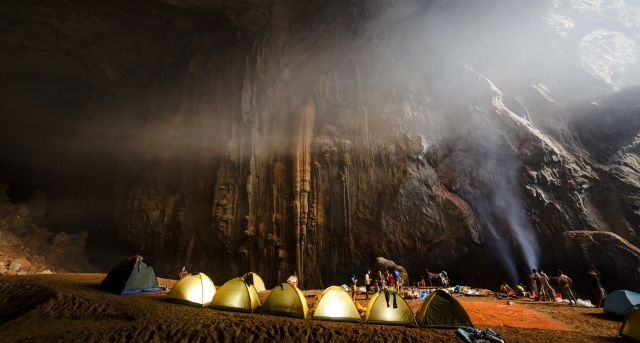 The tourist destination attracting many visitors such as Phong Nha Cave, Heaven Cave, Tam Co Cave, with some other tours, like: Chay River, Toi Cave, Rao Thuong, En Cave, Mooc springs, especially, the tour discovering Phong Nha Cave with the mysterious depths of 1,500 meters. All above attractions turn Phong Nha Ke Bang into one of best destinations for adventure tours in Vietnam.
Let come to Vietnam, take a trekking tour to the National Park, discovering some of many caves in this area and staying at local home is the way to discover the country differently.