Dubai is a city and the country at the same time of the United Arab of Emirates, which is located on Persian Gulf. Along with the capital of Abu Dhabi, Dubai is famous for both petrol energy and tourism as well. Such words of "impressive", "fabulous" or "magical" are not enough to illustrate Dubai that considered as the most romantic place for honeymoon tours or wedding anniversaries on Earth.
Accommodation
In Dubai, this term might not have the only meaning of "where to stay" but "art working" when each hotel, resort or building here has unique and amazing architecture.
Palm Island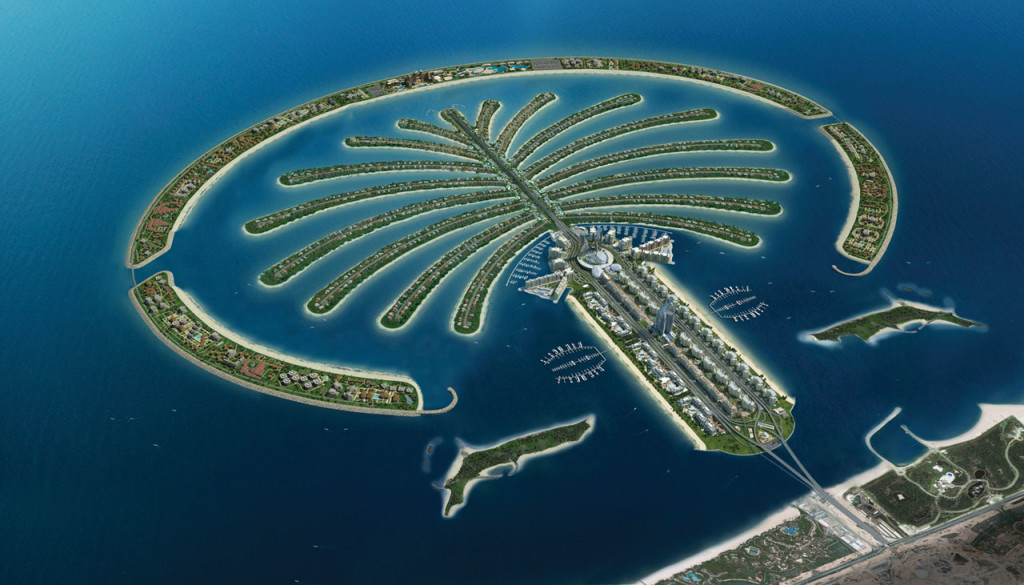 This largest artificial island on the whole world includes three ones called Palm Jumeirah, Palm Jebel Ali and Palm Deira. Since the first introduction in 2008, the islands welcome million tourists each year visiting and enjoying chains of the most luxurious hotel, villa, which has their own beaches, malls or sport centers. The constructions of Palm Island completed in some years later that expected to bring much more amazing workings to the world. See Palm Jumeirah Island Video Here !
Burj Khalifa
This is not only the symbol of Dubai tourism but also construction and architecture by gaining the title "The highest tower in all over the world". Burj Khalifa building gives a big challenge to other similar workings with a lot of thing about itself such as "The second highest swimming pool" that located on the 76nd floor right after one in Ritz Calton Hotel of International Commercial Center in Hong Kong (the118th floor) for example.
Burj al Arab
Built on the island far from Jumeirah 280 meters and linked to land by its own bridge, Burj Al Arab is the only one 7 – star hotel in the world. The hotel gives tourist a strong impression with unique appearance of wonderful sail. Despite paying thousands dollar for a night at the hotel, many couples wish to enjoy astonishing view, atmosphere and service here.
Shopping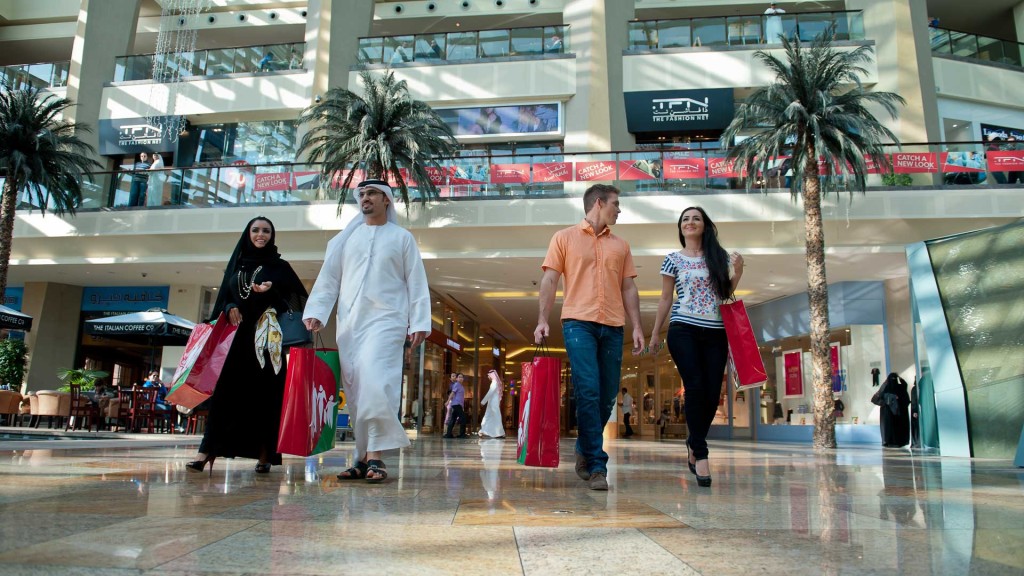 There is no doubt that Dubai is a paradise with shopaholics. The first reason is sure about price. In some certain times of the year, especially annual event called Dubai Festival Shopping, you will have a chance to bring home many kinds of goods from gold, car, electronic things to clothes, perfume or carpets with the discount up to over 50 percentages. Besides, the shopping conditions are so wonderful. The most popular shopping place is The Dubai Mall, which considered as The World's largest shopping center. It is a mix of high- ranking stores, restaurants and entertaining places as well. Additionally, some other popular shopping malls are Malls of the Emirates or Gold Souq in which you can buy gold at the best price and quality.
Read comments on Buy gold at Dubai Airport !
Entertaining

Attractive entertaining activities are essential things to well – known tourism destination, so is Dubai. To experience all great activities here, you will need not only time but also big bucks.
Horseracing is favorite sport of both the local and foreign tourists in Dubai and the best place for that is Meydan racecourse. With the capacity of about 60,000 people, Meydan is also another largest working in the world of the rich country. The racecourse gives its clients offers of watching and practicing this sport and accommodation demands with a system of upscale hotels.
On the other hand, to everyone who is keen on skiing, Malls of the Emirates mentioned above is the best choice with The World largest indoor skiing resort. The thing is that this work built right on the desert area in UAE. Whatever the season it is, tourists are able to enjoy great skiing slopes. For the local alone who never see snow, this thing is amazing and interesting more.
Dubai with its all the best thing is always a dreamy destination for everyone in spite of the fact that it is not suit to every wallet. However, bring the wish along, you can do it someday, somehow.