Many newly wedded couples have been making transparently jade beach their honeymoon destination. For the new spouses, got married in big cities without beaches, the sweet trip to Phu Quoc Island brings them to a distinctive world in which bustle has no place.
Go vacationing with life mates is happy and enjoyable. And if you go with a honeymoon package in Phu Quoc Island, everything will be more fantastic. Two of you will be offered more thoughtfully than usual, and the destined resorts ensure you get private space as much as possible. Here are 3 best resorts offering sweet packages just for honeymooners in Phu Quoc Island.
#1: Long Beach Resort Phu Quoc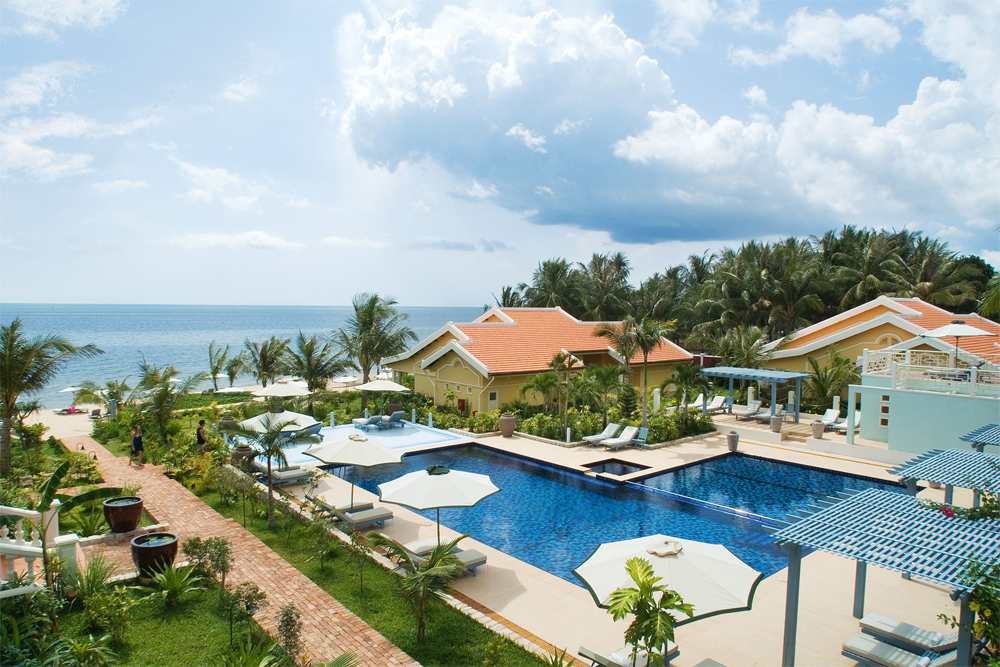 It is the 4-star resort positioned in one of the most impressive beaches in Phu Quoc: Bai Dai. Since being far away from town center, the Long Beach Resort guarantees the loving couples to get privacy and sweetness throughout their honeymoon time. Some good adjectives to describe this delightful place should be tranquil, poetic, and picturesque.
The key materials to construct this building are bamboo and tree. In some corners, you see the iconic images of Hue ancient houses nestled under big palms in the vast garden. By some ways, the architects created a mixture of luxury and simplicity in every furnished room. When you book a honeymoon package in Long Beach Resort Phu Quoc, you receive lots of special offers like romantic dinner in the candlelit zone with cheesecake and champagne, free massage service for two people, day tour around Phu Quoc Island after leaving the airport. Right after you arrive in the resort, the cool drink welcomes you.
Are you looking for the last updated honeymoon package to Phu Quoc Island? Click here !
#2: Famiana Resort & Spa Phu Quoc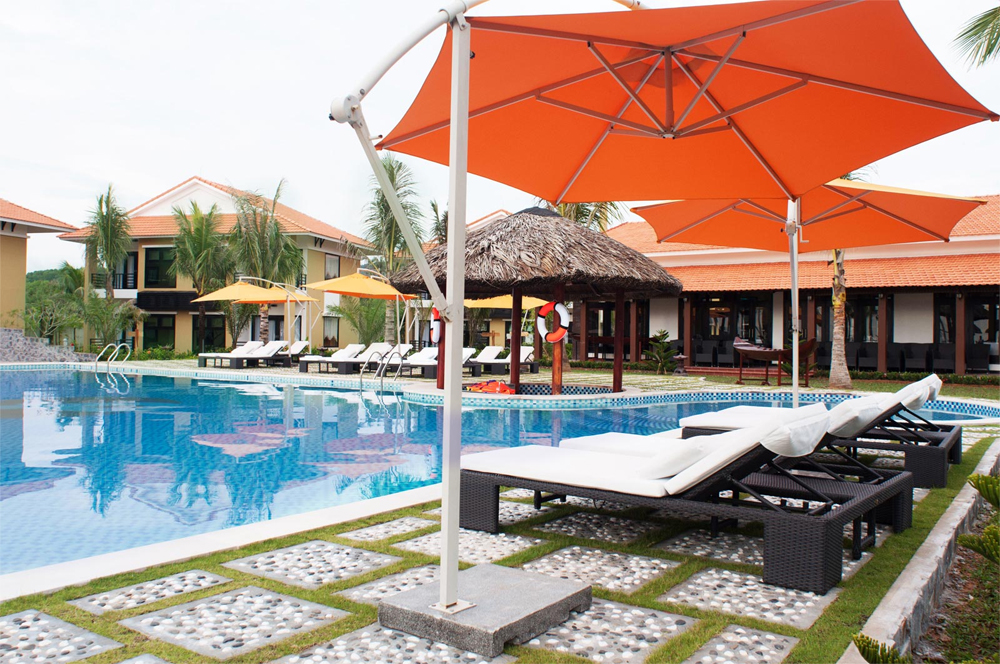 For any couple that used to relax at Famiana Resort & Spa Phu Quoc, they will never forget its peaceful atmosphere. The first impression lies in the cozy room. When you open the doors, the abundant sunlight enters the room to hearten you up. Meanwhile, the salt sea air lets the two souls know that you are here, on the pristine and stunning island. In front of the resort, there stand out the enchanting pool and the blue, isolated beach.
Hence, in Famiana Phu Quoc, the new bride and groom will surely find the exquisite places to relax and entertain. You can then enjoy watching the green zone of the resort or together swimming in the vast pool. Lots of unforgettable memories will perpetuate your loving journey. Besides, this opulent resort owns the spa, golf course, game center, etc. With a honeymoon package in Famiana Resort & Spa Phu Quoc, you enjoy the welcoming drink, seasonal flower and fruit, indoor pool, free gym center, etc.
#3: Saigon – Phu Quoc Resort & Spa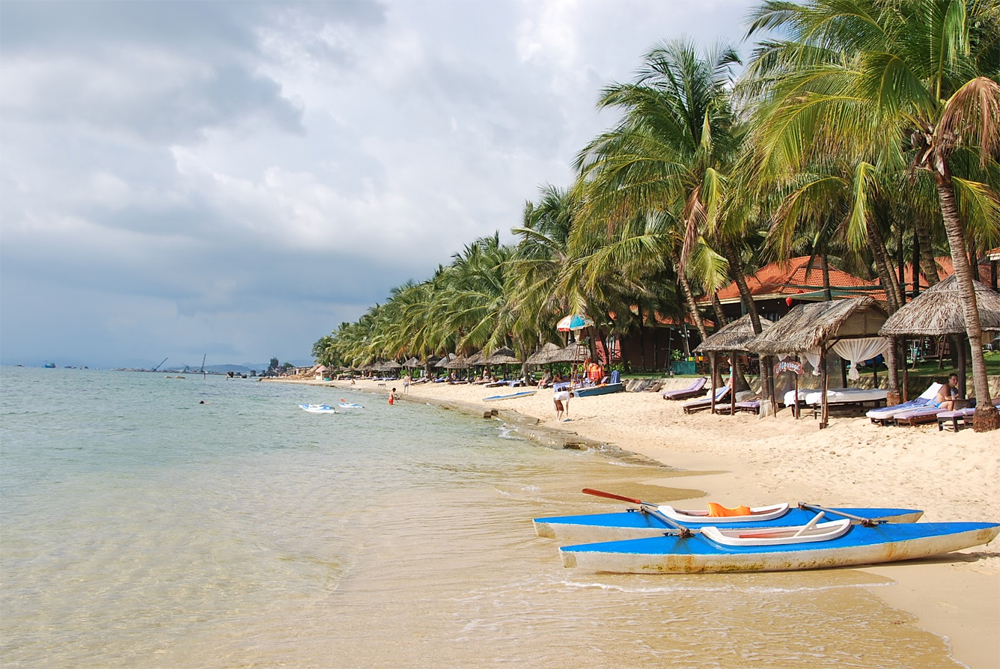 It is not exaggerated to say that Saigon – Phu Quoc Resort & Spa is the home to love. In some recent years, this splendid resort has made efforts to improve the hospitality services for love and romance.
The resort is ready to spend a whole beautiful beach for the two romantic souls to enjoy their sweet night in a room overlooking the beautiful beach to enjoy cool wind and sea scent, with champagne and candles. The hotel spa also offers the private room for a match. The special offers for honeymooners should be welcoming cocktail, romantic dinner, the requirement for room decoration, hand-in-hand free massage, meaningful gifts, etc. The honeymoon package in Saigon – Phu Quoc Resort & Spa lets you see authentic island charm side by side.